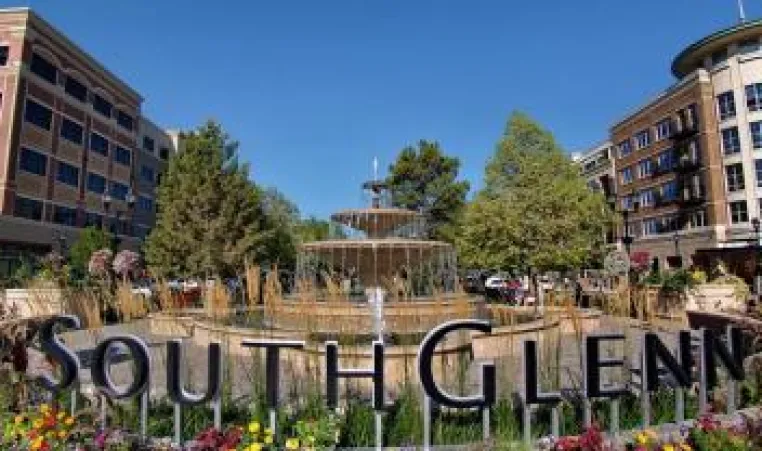 June 14, 2023
YMCA and City of Centennial partner on multi-generational center
YMCA of Metro Denver and the City of Centennial have announced the soft opening of a new "Centennial YMCA Center of Generations" to offer a range of programs for all ages. 
The 6,345 square foot center, located in the Streets at SouthGlenn at 6972 S. Vine St. Suite 366, will build community by bringing together youth and older adults in a multi-generational space. The Center of Generations will be open to the public and initial offerings will begin in early May with plans to be fully operational in summer 2023. 
"The City is excited to partner with the YMCA to develop senior and youth programming for Centennial residents," says Centennial Mayor Stephanie Piko. "Centennial's Senior and Youth Commissions have shared the desire and need for a place for both age groups to gather and enjoy various programs and the YMCA has the capacity and experience to make this happen. The City looks forward to continuing to work with these Commissions along with the Y, as additional opportunities for community involvement become available."
The YMCA of Metro Denver will operate and establish programming at the center, including fitness activities – like Silver Sneakers, a wellness program for older adults – and an array of other programs such as cooking classes, esports and a Youth in Government program. 
"The YMCA specializes in providing a safe place for multi-generations who want to meet up with friends, or make new friends, and engage in activities that are interesting and fun," said Kimberly Armitage, YMCA Senior Vice President of Strategic Growth and Mission of Metropolitan Denver.
Esports, or competitive video gaming, is popular with middle and high schoolers and sanctioned just last year by the Colorado High School Activities Association (CHSAA) with its first Rocket League state championship. The new center will bring 11- to 18-year-olds into the space to help them with their game skills. This esports program will also function as the pilot for the rest of YMCA of Metro Denver.
Area youth interested in the real-life inner workings of state government will also have the opportunity to participate in the YMCA's Youth in Government program. Younger Centennial citizens interested in law, journalism or government are encouraged to join the three month program to learn and explore by taking on the roles of politicians, lobbyists, attorneys and journalists.
This effort is a result of collaboration by the City of Centennial and the YMCA with City Council and senior and youth commissions leading the collaboration to recommend programs for the space. In addition to sharing their own expertise, both commissions helped design an online survey where Centennial citizens were encouraged to submit program requests and ideas. 
Along with the new SouthGlenn location, the nearby Littleton YMCA offers opportunities to explore additional exercise and other non-physical programming.
Learn more about the new Centennial YMCA Center of Generations on the YMCA of Metro Denver website at denverymca.org/centennial-cog.