Y Academy Early Childhood Education 
FOR LEARNING, COMMUNITY AND LIFE 
Parenthood is full of decisions, and one of the best choices parents and guardians can make is the YMCA.  
Y Academy provides quality childcare for infants and toddlers and early education preschool for children ages 2.5 to 5, all in an inclusive, welcoming gathering place. 
The YMCA preschool program is curriculum-focused and family-centered. We not only teach skills necessary for school and academic success, we also build
independence and confidence in children, so they develop a life-long love of learning.  
The Y also provides a community. We are a fun, warm, connecting place, where people of all ages and socioeconomic levels come together, and inspire and learn from each other. Children at Y Academy discover a sense of belonging, in a "home away from home" that cultivates understanding, respect and shared experiences. 
Y Academy is a building block to every child's future, where children learn values they take with them throughout their lives. As childcare professionals, our role is developing the next generation of change-makers. 
The Added-Value of Y Academy
     ✅ Access and support in helping children take part in summer camps (Kindercamp), swim lessons, art and dance classes, youth sports and more 
     ✅ A complimentary Y-Premium membership 
UNIVERSAL PRE-SCHOOL 2023 - 2024 
The YMCA of Metro Denver is a provider of Universal Preschool Colorado (UPK) a program administered through the newly created Colorado Department of Early Childhood. 
Spots are available NOW at our Arvada, Southwest and University Hills locations for the program starting August 2023. Families can save up to $9,000 on tuition through the UPK program! 
Steps:  
Go to the

UPK Application

 
Set up an account (if you do not already have one) 
Complete the application. Select YMCA of Metro Denver as an option in that process. Families are notified by the Colorado Department of Early Childhood of their eligibility.  
To register or get more information, Contact Us.
Please note our program cancellation and refund policy effective October 1, 2023.
Y Academy Locations
The YMCA offers early childhood education programs at 3 locations in the Metro Area


Full-time pre-school is offered at the YMCA in Arvada, Colorado.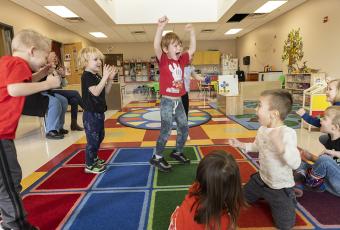 Newly renovated! Offering care for preschoolers at our Southwest YMCA location.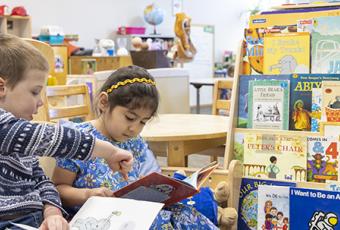 Y Academy University Hills-Schlessman
Offering multiple options for parents of infants, toddlers and preschoolers at our University Hills-Schlessman location.