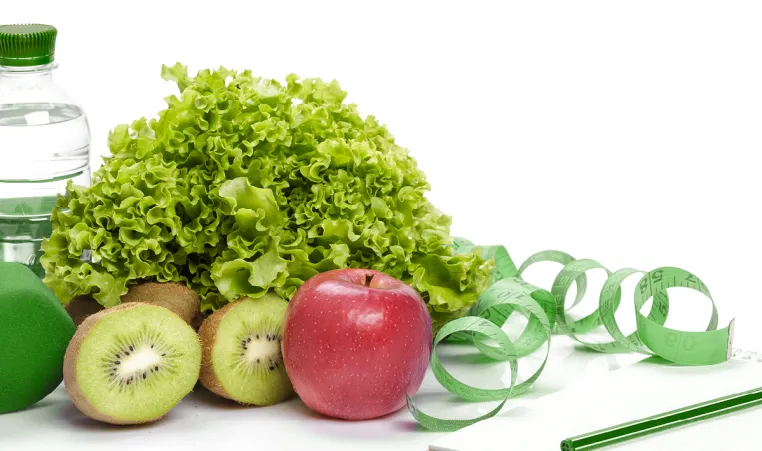 Where does our food come from? You might think of exotic places around the world or your own backyard. Most of our food travels thousands of miles by land and sea. This travel can create emissions that may be harmful to the environment. During March's National Nutrition Month and beyond, we can make a difference through some of our own food choices! Read on to learn more about how you can Eat for the Environment. 
Include more plants. Did you know that it takes almost 2,000 gallons of water to make one 3-ounce serving of beef? Nearly 100 pounds of greenhouse gases are released during that beef production, as well. In comparison, the same amount of tofu requires just 500 gallons of water. Eating more plants can have a positive impact on the environment, but that doesn't mean you need to stop eating meat altogether. Instead, focus on being plant-forward and including more plants in your diet by trying some of these ideas: 
Try Meatless Monday or commit to trying one new vegetarian recipe per week 

Try different plant proteins, like beans/lentils, quinoa, nuts/seeds, tofu, tempeh, and seitan (a wheat-based meat substitute) in your meals 

Think globally! Many cuisines around the world center around plant foods, such as Indian, Ethiopian, and Mediterranean cuisines. Take inspiration from these cultures to try something new at home! 
Eat locally when accessible. Eating produce that is in season and grown locally provides many benefits for you and the environment. For you, the produce is higher quality – it contains more nutrients and tastes better! For the environment, there are fewer emissions from production and transportation around the world when the food doesn't have very far to travel. Here are some tips to find local produce: 
Use a seasonal chart when purchasing produce to make sure you are shopping in season. 

Look for the Colorado Proud sticker or stamp on Locally Grown Foods (many grocery stores promote Colorado-farmed food). 

Farmer's Markets sell foods harvested from late Spring through Early Fall. Find one near you! 
Shop frozen or canned. When a recipe calls for produce that is not currently in season, you can turn to canned or frozen fruits and veggies. These foods have a longer shelf-life, which means they can be transported more sustainably and you are less likely to waste food. Here are some tips for choosing and using canned or frozen produce: 
Look for canned foods packaged in their own juices or water. Be aware of additives such as sugar, salt, and other seasonings. 

Choose frozen produce for a nutritious produce option. Because they are flash frozen immediately after harvest and do not contain additives (unless stated on the package), they can actually be more nutritious than the fresh option harvested out of season or transported a long distance. 
Our food choices can have a big impact on the environment. We can reduce this impact when we become more aware of our habits and try making shifts, like the suggestions above. We hope that you find these tips helpful and that they encourage you to eat more plants, buy local, seasonal produce when you can, and turn to canned or frozen foods as an alternative. Eating in this way will not only promote the quality and nutrition of your meals but also positively impact the environment. 
It's never too early to learn about where our food comes from and start making some of these food choices from a young age for long-term eating patterns and habits. The YMCA's newest summer camp, "Dig In!" will teach your kids where food comes from through hands-on activities in our very own gardens. Learn more at DenverYMCA.org. 
Written by: Amber Millison, MS, RDN and Alyssa Leib, MS, RD