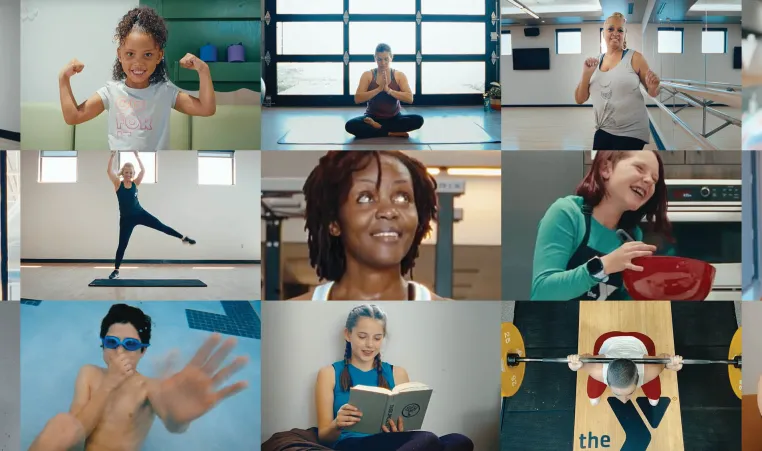 June 27, 2022
The launch of the new YMCA membership model was based on months of outreach to gain your valuable thoughts and input. Among the feedback we received was a request for more flexibility and personalization in your membership, and the ability to create your own Y experience with the programs and services that most interest you.
Again, you spoke, and we listened. 
Starting July 1, 2022, we are excited to introduce the Y Your Way membership opportunity. With this option, you and your family receive all the benefits and amenities of Y-Premium membership, plus Y programs and activities that typically have extra registration costs – all at one introductory base price, with no additional charges.
Here's what comes with Y Your Way membership:
Y-Premium benefits. This includes EGYM, pool, onsite fitness classes, personalized wellness sessions, Y360 (virtual classes), access to YMCAs nationwide, two free hours of Adventure Zone (supervised playtime) while you're at the Y and more!
 
"Pick 6" YMCA program credits. With Y Your Way membership, you have credits to use toward high-quality, fee-based Y programs. 6 credits are "in progress" and 6 are "upcoming" so that you can register for programs immediately, but also upcoming programs. Choose from activities for adults or kids, such as Kid's Night Out, massage, art classes, small group personal training, sports conditioning and sports leagues.  
 
Additional savings. After the maximum credits are applied, Y Your Way members also receive additional premium member savings on Y programs like personal training, swim lessons and summer camp.  
Create the ideal health and wellness package for you and your family! Upgrade now to Y Your Way membership and save! 
The Y Your Way membership option is available July 1, 2022, for a limited-time introductory rate of $136/month. This is a one-price rate across individuals, couples and households. This means two adults and up to six dependents of the same household can be on one Y Your Way membership and share the YMCA program credits.  
We invite you to learn more about this new membership option, available now at the introductory 2022 price. Or stop by the front desk of your Wellness Center who will help you choose the membership option that's right for you. 
We look forward to helping you get the most from your YMCA and to ensuring we continue to be that "third place" in your life, for connection and community between work and home.