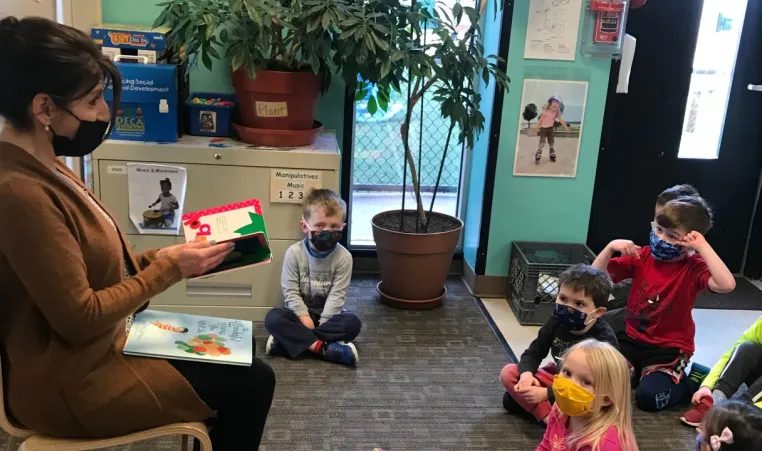 November 29, 2022 
By Sue Glass, for the YMCA of Metro Denver.
The fight for gender equality has made measurable strides in the past hundred years. While we celebrate the courage and commitment of the women who paved the way for ourselves, our mothers, family and friends, we must acknowledge the inequities and challenges that persist. 
These disparities are most prevalent in the workplace, especially among working mothers. According to a recent report by LeanIn.org and McKinsey & Co, more than one in four women are considering downshifting their careers or leaving the workforce altogether.COVID-19 has threatened the decades of progress working women have made by intensifying the pressures they were already facing at home. Let's consider the following:
 Women working to excel in the workplace while also being primarily responsible for child care and homeschooling.
Women are three times as likely as men to take on an extra three or more hours of housework and child care each day – equivalent to 20 extra hours a week.
Black and Latina women are more likely to be a family's primary breadwinner while simultaneously taking primary responsibility for all child care and housework.
Women of color experience more pay inequities and are less likely to hold senior positions within an organization.
These statistics illustrate the unmistakable reality that our fight for gender equity is far from over. Working women across the country stand face to face with this crisis. In response, the YMCA of Metro Denver has strengthened our commitment to providing services for mothers and members in need. 
One of the Y's priorities is to expand child care access. This allows us to support women in their professional journey. We understand child care is an economic imperative to promote equity for women and to support vibrant workplaces. We are the largest provider of out of school time care for children in the state of Colorado, serving more than 6,000 children in the metro area in a typical year. During COVID-19, the YMCA of Metro Denver provided emergency child care for first responders, frontline workers and teachers. We also adapted our school-aged child care programming to support remote learning. Our response supported working mothers in these professions, or who have a spouse in these professions, to stay in the workforce.
The Y has also collaborated with community leaders to ensure working mothers are not left behind. In early 2020, I had the opportunity to chair the Downtown Denver Partnership's Childcare Taskforce dedicated to making real progress on the issue of gender disparity in the workplace. The Taskforce, comprised of community and corporate leaders, published a report assessing the challenges working mothers face. We outlined seven recommendations that call on employers and the public sector to make our workplaces of the future more equitable. Today, the Y is helping bring solutions to life through collaborations and our programming. 
No woman should experience pay inequity, be overlooked for promotion, face questions about her ability to manage complex organizations because of her gender, or be asked the question "how will you manage being a mom, a wife, and a CEO." As the first female and the first person of color to serve as CEO of the YMCA of Metro Denver in its 146-year history, I understand these barriers first-hand. I'm personally committed to advancing opportunities for all women in the workplace. I will do the work necessary to ensure women in metro Denver don't face the inequities and challenges I have during my professional journey. 
We have a lot of work to do, together, but I am confident real change is possible.