Fun Family Activities at the YMCA in April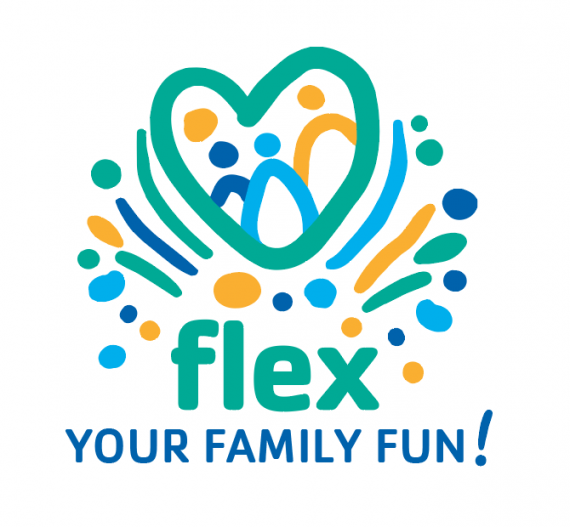 The YMCA of Metro Denver is a place between home and school where everyone belongs.
During the month of April at YMCAs across the city, we invite you to Flex Your Family Fun, sign up for activities and classes and share experiences that lift up your family and community. 
Each week features a theme focused on family fitness, sports, fun and health. 
We are pleased to partner with Children's Hospital Colorado, whose experts will offer four sessions focused on kids and mental health during the month. 

Let's Step up the Fun!
Families who join in at least four (4) activities during the month will be entered into a drawing to win either a FREE YMCA family membership for one year, a week of 2022 summer camp for all kids in your family or a sports/swim package.
See a Calendar of Activities at a YMCA Near You!
Most events at the YMCA during the month are FREE and open to Y members, program participants and the community. Events with a fee are noted.
Please pay special attention to the age guidelines for the family fitness classes and drop off events!
Be sure to sign up for each event you plan to attend!
Flex Your Family Fun Calendars of Activities
Our feelings are our superpower. They help us know what we need and want and help us communicate with others. Show up to the Y in your best superpower outfit! 
Types of events this week:
"Drive-in" Movie
Family Zumba and Yoga
Water Basketball
Kids Gym Play
Y After Hours (glow-in-the-dark fun)
See a full calendar below of events at a YMCA near you!
Whether it's making a painting, making plays on the court or making music, we're showcasing the creative things that bring us joy. Channel that energy and come dressed as your inner athlete, artist or adventurer.
Types of events this week:
Arts and Crafts
Putt Putt Golf
Backyard Games
Water Volleyball
Easter Egg Hunt
See a full calendar below of events at a YMCA near you!
Making time to relax, chill out and enjoy time together is important for kids and families. Bring on the fun, meditative and tranquil activities at the Y!
Types of events this week:
Family Reading and Storytime
Water Basketball & Water Polo
Family Total Body Conditioning & Family Zumba
Family Yoga
See a full calendar below of events at a YMCA near you!
Using our brains can be fun and challenging and activities this week will exercise our smarts. Let's channel our future selves and show up to the Y dressed as doctors, coaches, electricians, musicians and more!
Types of events this week:
Board Games
Bingo
Family Zumba & Family Total Body
Water Games
Family Night
See a full calendar below of events at a YMCA near you!
Watch this message from our sponsor: 
Past Events:
Building Resiliency | April 5 | University Hills YMCA
In this presentation, Marisa Taylor will discuss resiliency and other factors that improve mental health and wellness. Tips & tricks will be shared and you can create your own plan for building and maintaining resiliency. Bio - Marisa Taylor.
COVID-19 and Mental Health | April 14 | Aurora YMCA
In this presentation, Dr. Jessica Hawks will describe how the COVID-19 pandemic has impacted the mental health of youth and families. She will then suggest specific strategies that youth and families can use to help cope during these difficult times, as well as provide resources for those needing additional mental health supports.  Bio - Dr. Jessica Hawks.
Stress Management | April 20 | Aurora YMCA
Dr. Ben Mullin's presentation will provide information about stress, its relationship to anxiety, and the ways that excessive anxiety can manifest in youth. He will also discuss ways to promote resilience among children and adolescents, including effective parenting strategies. Bio - Dr. Ben Mullin.
Kids and Technology | April 26 | Littleton YMCA
During Dr. Jenna Glover's presentation participants will learn about the impact of technology use on youth mental health. Information will be provided regarding what type of technology use is most toxic to youth mental health as well as what ways technology can support growth and promote wellness in our children. Finally, the presentation will offer tips for how to help kids become responsible digital citizens. Bio - Dr. Jenna Glover.
Take a look at these parenting tips from the experts at Children's Hospital of Colorado: