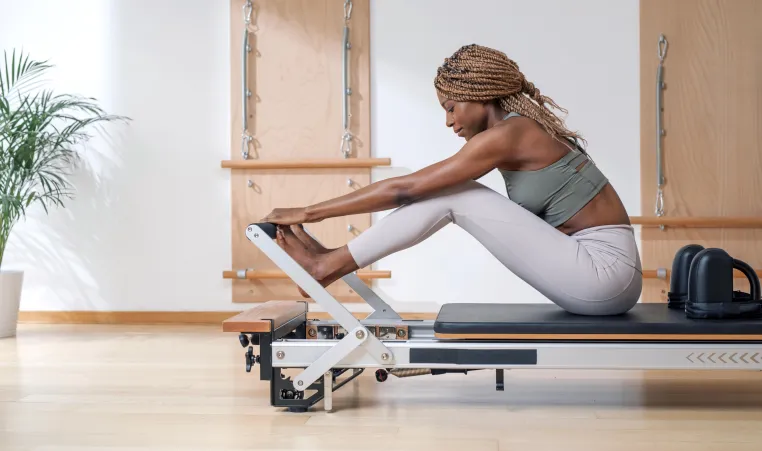 September 29, 2022.
Save on Personal Training, Pilates Reformer and Studio Y 
To help people experience even more value at the YMCA, we're excited to announce new competitive pricing for many favorite Y programs, including Personal Training, Pilates Reformer and Studio Y classes. Read on to learn about rate changes and opportunities to save! 
Personal Training. As part of our ongoing commitment to ensure the Y always has high-quality, experienced fitness professionals ready to help our program participants meet their health and wellness goals, rates for Personal Training are adjusting for market competitiveness. With the adjustments, rates are decreasing for Buddy Training, which is available in 60-minute single-session and multi-session packages. Work out with a friend for fun and motivation at great low rates! 
Pilates Reformer. With the new competitive pricing, costs for Private and Semi-Private sessions are reduced. In addition, there are savings for members and non-members on packages of 5, 10 and 20 Semi-Private sessions, and packages of 5 and 10 Private sessions.  
Studio Y. There are no changes in Studio Y class rates, but there is a new way to save. Y Premium members can upgrade to Y Your Way membership and get all the benefits and amenities of Y Premium membership, along with credits to use toward fee-based programs, including Studio Y classes.  
Right now, the difference in price between a Y Premium Household membership and a Y Your Way membership is $49 per month – the same price as a new 4-pack of Y Studio classes. This means a Y Your Way membership pays for itself after just four Studio Y classes. 
Plus, Y Your Way members receive the most options and flexibility in the ways they enjoy the YMCA – all at one flat rate for the whole family. Learn more about how to Y Your Way. 
As always, there are cost-savings for all YMCA programs and activities that come with YMCA membership. If you're not a member, join now to take advantage of member pricing, as well as all the benefits of belonging to the Y. We are a "third place" in people's lives, between work and home, where they can always find health, wellness, community and connection. We would love you to have you in our Y family.